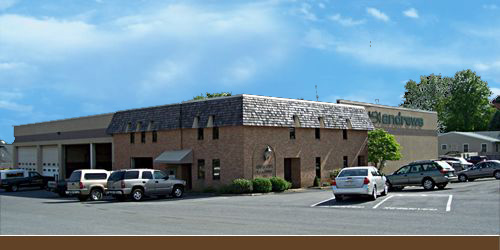 About Us
Andrews Excavating, LLC is a complete land development contractor providing excavation services to the residential, commercial, municipal and industrial markets. We operate in Lancaster, Chester, York, Dauphin, Berks, and Lebanon Counties. Although our work area is typically within 50 miles of Lancaster City, we occasionally make exceptions.
Experience
We have been in business for over 80 years and we take pride in our ability to provide our customers with a skilled team of employees to complete projects efficiently and satisfactorily. Our staff is available and capable to offer guidance and assistance through all phases of construction.
Modern
Our Estimating Department utilizes computerized software systems to provide accurate takeoffs and estimates during the bidding process. Our software has the ability to use the design engineer's CAD files to assure that accurate quantities are derived from the takeoffs. This enables us to provide our customers with fair and accurate proposals for the work to be performed.
Our Survey Department gives us the unique ability to provide our own project layout without the potential for delays. We use the design engineer's CAD information and our GPS survey equipment to provide efficient and accurate stakeout. This assures that the site improvements are constructed in accordance with the intended design.
We have several qualified Job Supervisors with vast knowledge and experience that provide leadership and coordination to assure that our projects are being performed accurately, efficiently, and on schedule.
Our History
Leroy and Edith Andrews started the family owned business with a used caterpillar D-2 to do custom farm work for their neighbors in 1936. The business grew into custom weeding and bailing after purchasing the first baler and the first self pro-pelled combine in Lancaster County. In the mid 1950's, Andrews began clearing land and digging house basements. The company continued to grow, broadening its scope of work into commercial, industrial and residential site preparation. Burnell Andrews joined the business in the early 1960's and became President in 1983. Leroy continued as chairman of the board until his death in October of 1991. Mark W. Rineer joined the company in 1983, worked his way through the ranks, and became the company Vice President in 1994. Burnell Andrews retired in June 2016 and the company was sold to long term employees Mark W. Rineer and David K. Rineer, Jr. Mark is President of Andrews Excavating, LLC and David is a project supervisor. The company currently has 40 employees.
Our Staff
Mark W. Rineer – President/ Owner
David K. Rineer, Jr. – Supervisor/ Owner
Sandra Stumpf-Rineer – Office Manager/ Payroll/ Accounts Receivable/ Accounts Payable
Jason Jones – Estimator/Surveyor
Dedicated to
Your Success!
Affiliations
ABC Member – Associated Builders and Contractors
The Lancaster Chamber of Commerce and Industry
Inter County Contractors Association
Awards
Lancaster Area Habitat for Humanity – 1997 Corporate Friend of Habitat Award
Lancaster County Conservation District – 1998 Conservation Award Presented to the Building Industry – In recognition of outstanding work performed during the planning, design, and construction of The Brickyard residential subdivision