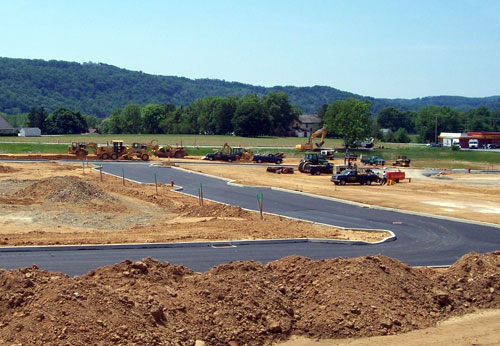 Project: Castleton
Location: Marietta, PA
This project is a multi-use residential development including single residences, townhouse units, and apartment buildings. This project was developed on a fast track schedule in order to provide the developer street access to all residential use areas as quickly as possible.
Andrews Excavating provided site survey and value engineering design alternates, erosion control, (5) acres of site clearing, rock removal, sink hole remediation, 200,000 cubic yards of earth moving, 13,000' of sanitary sewer installation, 9,000' of storm sewer installation, 14,000' of waterline installation, 17,000' of concrete curbs, 32,000 square yards of bituminous paving, and road widening improvements to State Route 441.